The Tacoli Asquini Estate of 23 hectares is located in the area of "Le Grave del Friuli". We produce the finest grapes here and create premium "Doc Grave del Friuli" wines.
The vineyards grow around our ancient family villa, characterized by a 16th century stone-built tower. Our wine cellar, established in 1836 and integrated in the building of the villa, is the core of our ancient passion.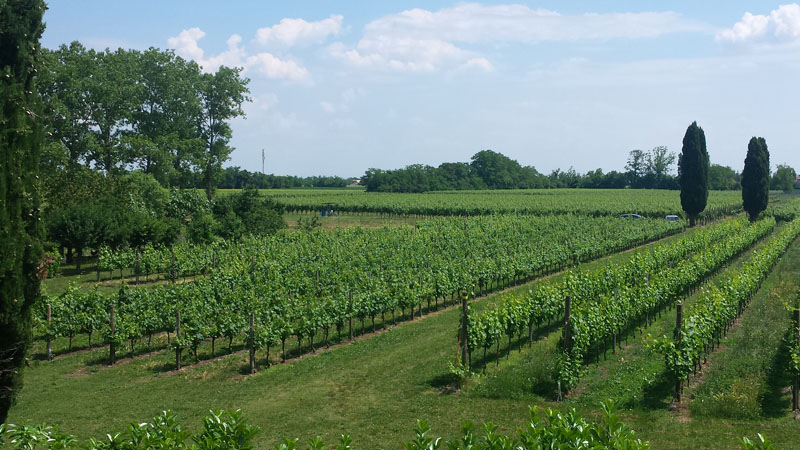 Le Grave del Friuli is the area of our region between the provinces of Udine and Pordenone.
Grapevine cultivation in Le Grave dates back to the Bronze Age and was strongly developed during the Roman times. With mountains offering shelter from cold northern winds and our proximity to the Adriatic Sea, we have a gift of an extremely mild climate, perfect for grapevines cultivation.
Le Grave is characterized by gravelly soils which are rich in limestone deposited over time by the rivers Meduna, Cellina and Tagliamento. The stoney soil helps to increase the day/night temperature range, so favouring the development of the scents and flavours that make our wines unique.